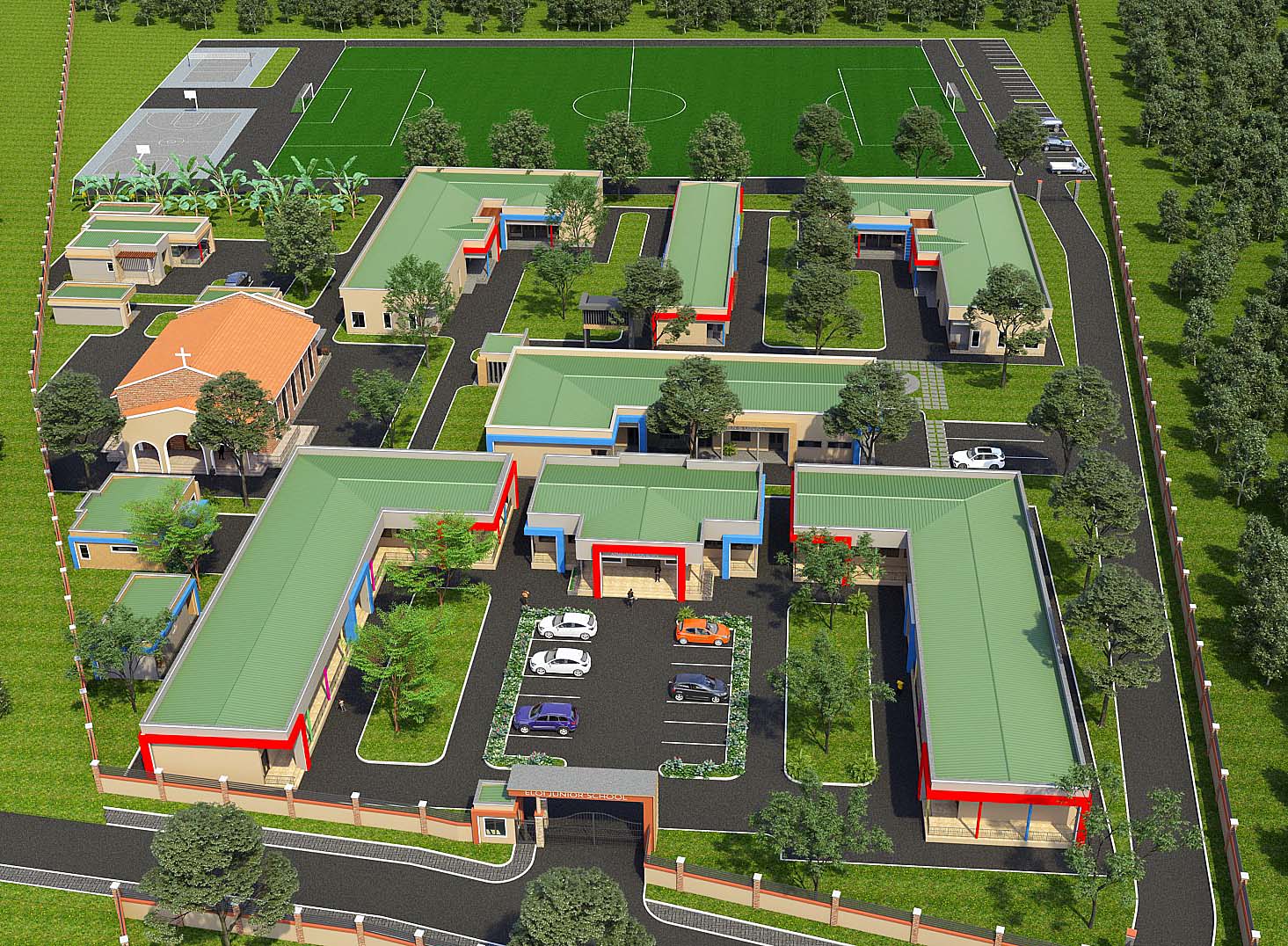 ELOIM, a non-profit organization committed to improving the lives of underprivileged children, has announced plans to build a state-of-the-art ELOI Junior school in Nakaseke, Uganda. The ELOI Junior School project is worth 2 million USD and will be designed to offer quality education, healthcare, and recreational facilities to children in the area.
The project is aimed at supporting orphans and children living in extreme poverty who would otherwise have limited access to quality education. The school will be equipped with modern classrooms, a library, a science laboratory, and an information communication technology center. It will also feature an in-school health facility, providing standard medical care to students.
ELOIM has purchased a 10-acre piece of land in Nakaseke, which will be used for the construction of the school. The facility will include a park, sports center, guest houses for volunteers, and much more.
The school will also prioritize the education of girls, who are often marginalized in the area. It will provide equal opportunities for both boys and girls to access quality education and become productive members of society.
ELOIM believes that education is key to breaking the cycle of poverty and creating a better future for children. With the ELOI Junior School project, the organization aims to make a significant impact on the lives of children in Nakaseke and the surrounding areas.
To achieve this goal, ELOIM is inviting the public and its lovely donors to join hands with them to make this project a success. The organization is looking for financial contributions, donations of construction materials, and volunteers to help with the building process.
In conclusion, the ELOI Junior School project is an exciting initiative that promises to bring hope and transformation to the lives of underprivileged children in Nakaseke and Uganda at large. With your support, ELOIM can make a significant impact in the lives of these children and help them realize their full potential. Join hands with us today and let us make a difference in the lives of the future leaders of Uganda.